Sustainable production  ·  Responsible shopping
A purchase today is so much more than just shopping for a product. It involves taking a stance on company values and supporting a specific way of doing business - a lot like voting! Here's your behind the scenes peak at what sustainability means to us and how our brand is helping to build a movement towards more responsible consumption. In other words, here are the tools we offer to match your shopping habits with an ever growing desire to help heal our environment.
Overproduction in fashion is one of the world's biggest environmental threats. We refuse to make that problem worse. Our pre-order system allows us to accurately anticipate demand levels prior to production, so we only produce the amount of shoes we're really going to sell. For you, this means getting to order next season's must haves early on and at a discount while participating in the movement towards more sustainable fashion. In terms of pricing, on-demand reverts the sales cycle and waves goodbye to the traditional fashion calendar.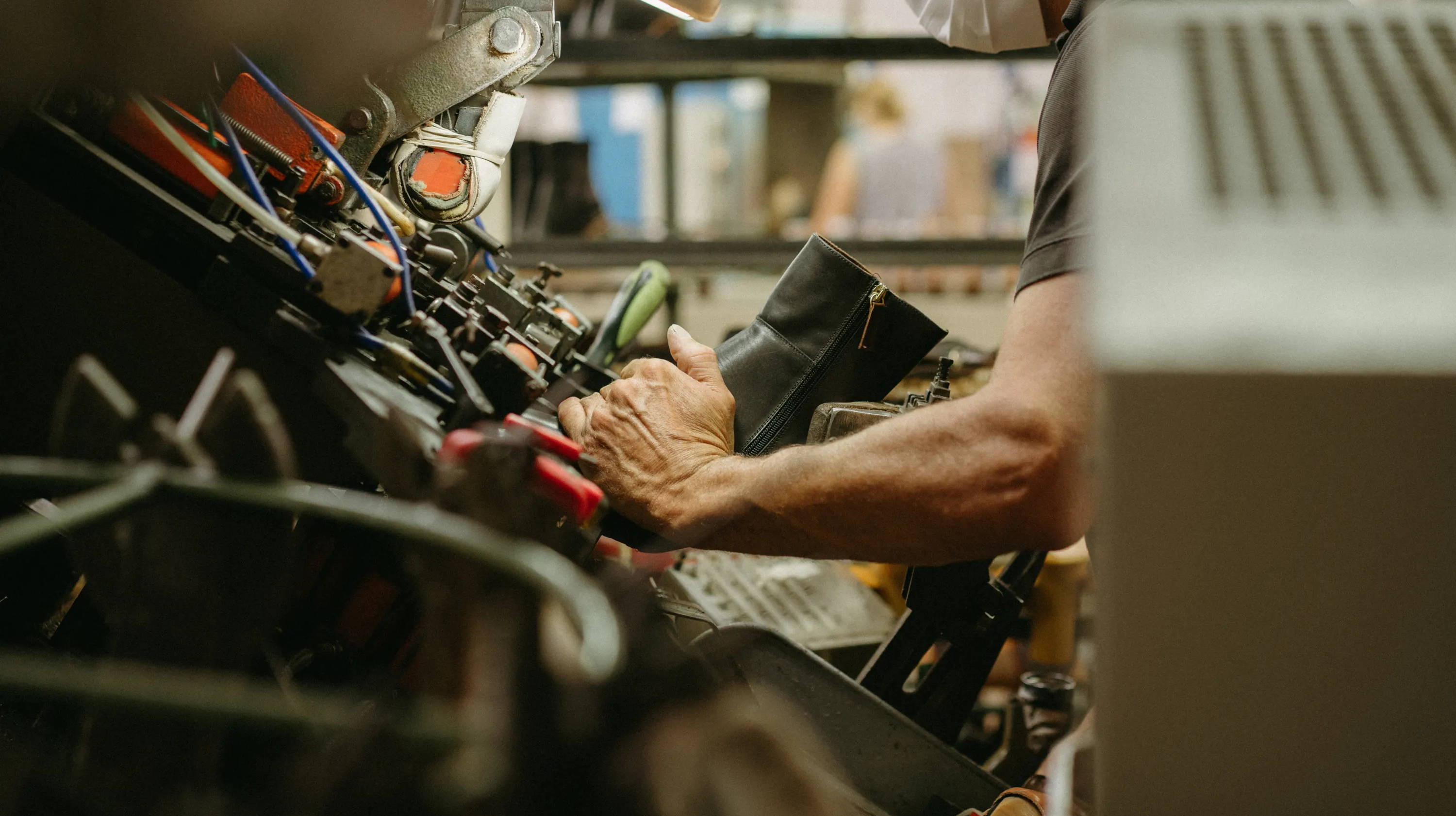 The new carbon offset feature on our website enables donations to help reduce the overall carbon footprint of e-commerce. You may add 2 euros or more to your shopping cart at the time of purchase and then decide what cause this amount should be destined to. Active projects currently include native forest regeneration and international renewable energy projects. Both fall under the umbrella of fighting climate change, bringing you one step closer to responsible shopping.
Since launch, our shoes have been produced in the coastal region of Alicante, Spain. Over the years, we have built meaningful relationships with our production teams and worked together on constantly improving the quality of our products. Producing locally ensures a lower carbon footprint, regular visits to manufacturing facilities by the team to ensure prime labor conditions, and in our case, careful craftsmanship by trusted artisans. The handpicked providers we work with include Leather Working Group certified suppliers.
Did you know we work with suppliers certified by the Leather Working Group? It's the world's largest leather sustainability program. What that means for us:
1) Third party assessment of the leather supply chain
2) World renown certification for sustainable materials
3) Helping improve the environmental impact of leather. Bringing you shoes that are LWG approved ensures environmental best practices.
Learn more about the Leather Working Group and how it works on www.leatherworkinggroup.com.
At ALOHAS, we're doing a lot more than making shoes; we're trying to disrupt consumption as we know it and change the way people shop for fashion. To that end, we launched the Mindful Tips series on Instagram, designed to reconcile the style devotee inside you with her environmentally conscious counterpart. Past chapters have covered: how to give a second life to clothes you already own, shoe care practices to make every pair last longer, and how to build a timeless capsule wardrobe.