Ready for an epic goodbye to summer? Or are you about to kick off the summer season? No matter what your situation is depending on where you are living, we know lining up stunning outfits for the warmer months ahead should never come at the expense of living a sustainable lifestyle and doing our part to care for the planet.
That is why we have created a round up of 10 eco-friendly sandals to guide you through your shopping journey.
Keep reading to discover our top picks for a sustainable summer season.
Mediterranean inspired picks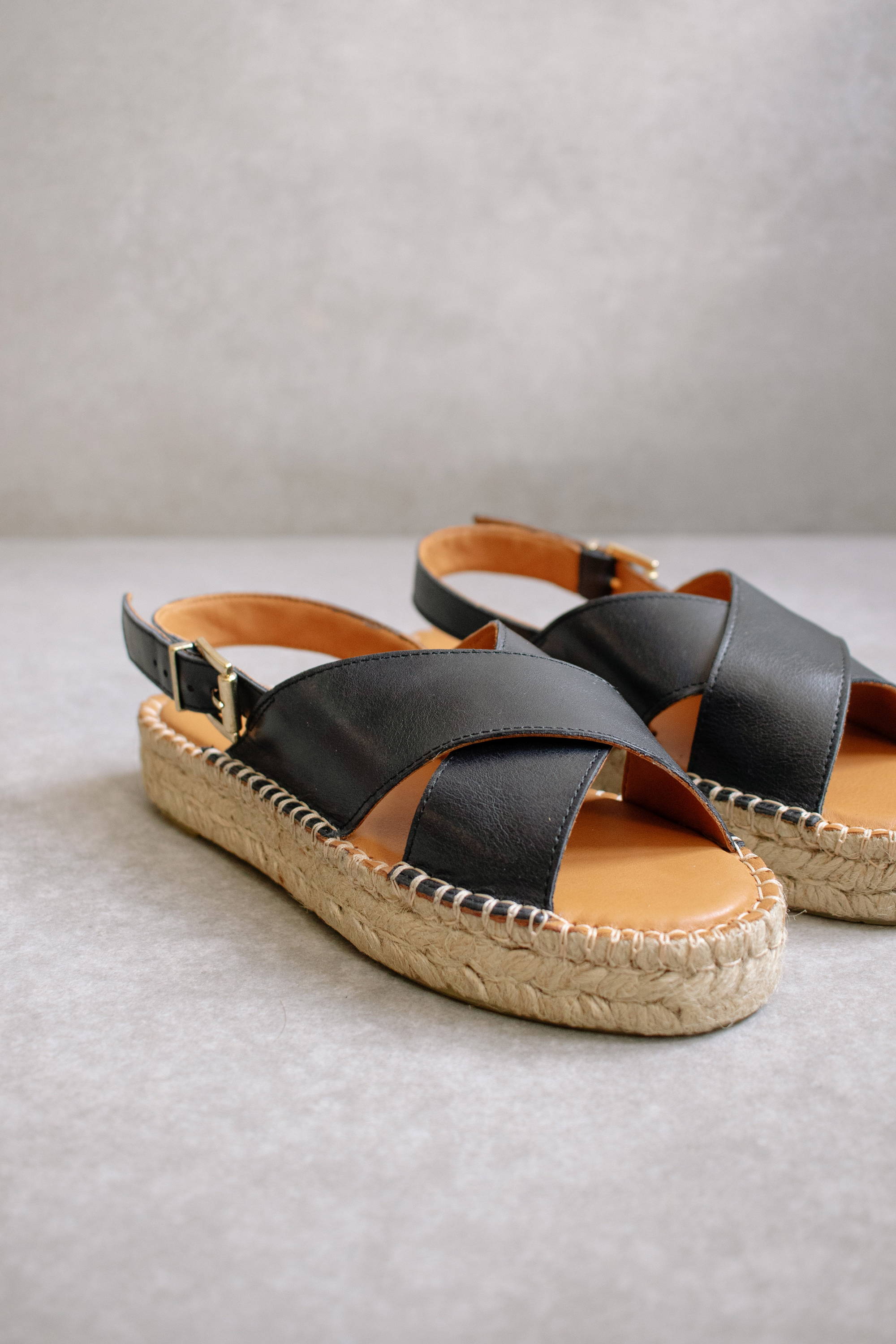 If you need a summer staple piece and you are partial to Mediterranean inspired outfits, look no further.
These are extra comfortable because you can strap them through the back and their criss cross straps make for a firm grip. This pair is also the best option for you if you cannot decide between extra flat sandals and maxi platforms; this one features a slight elevation of 3 cm.
This sandal silhouette is available in other colors: camel, khaki, bicolor.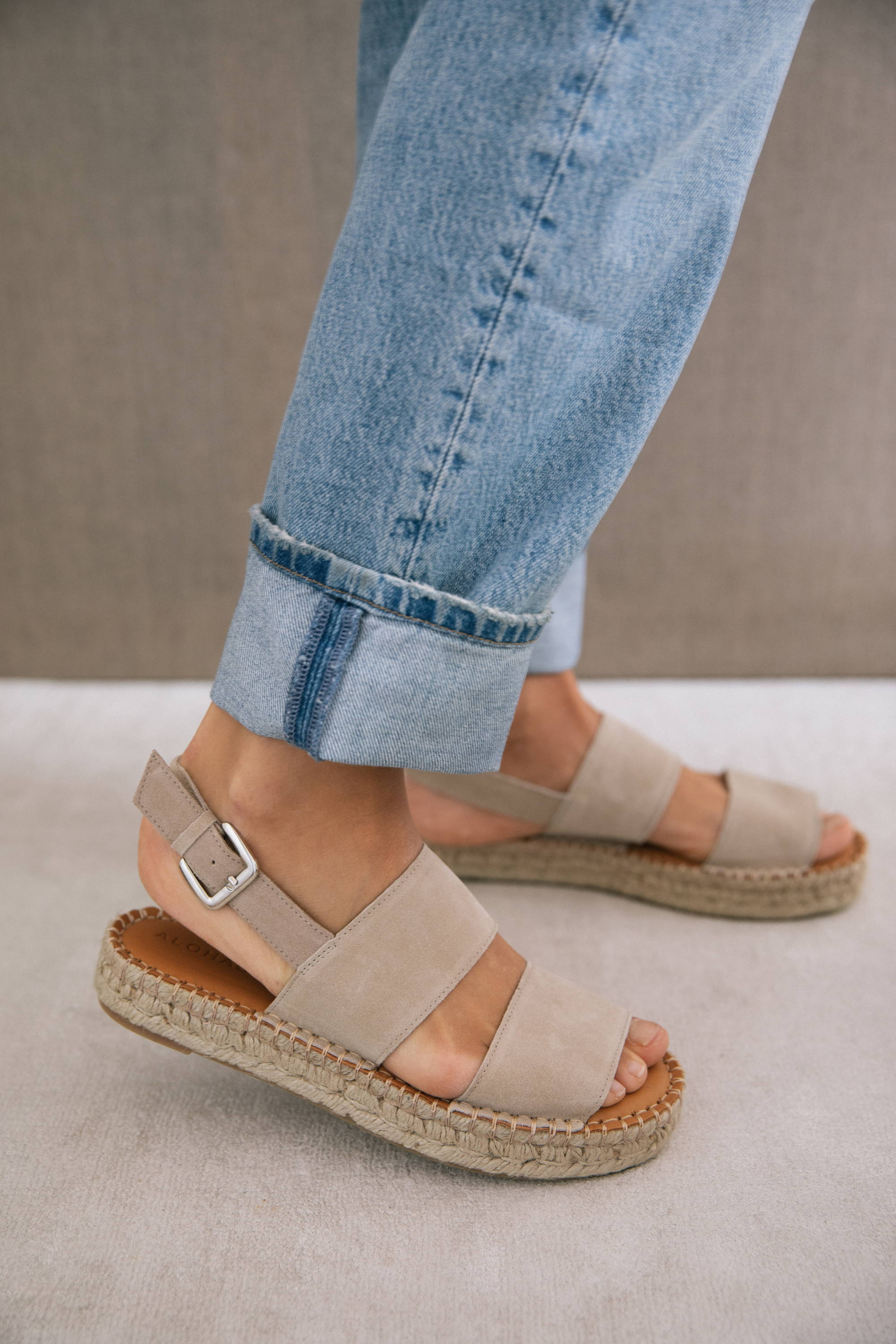 Whether for travel through an airport, exploring a new town, or going to work… These are your best bet when you need a no frills pair of espadrille style shoes.
Ethically produced in small batches in the coastal region of Alicante, Spain, which is well known all over the world as a hub for artisanal shoemaking. All other ALOHAS shoes are produced in facilities located nearby.
This sandal silhouette is available in other colors: black, camel & ivory, animal print.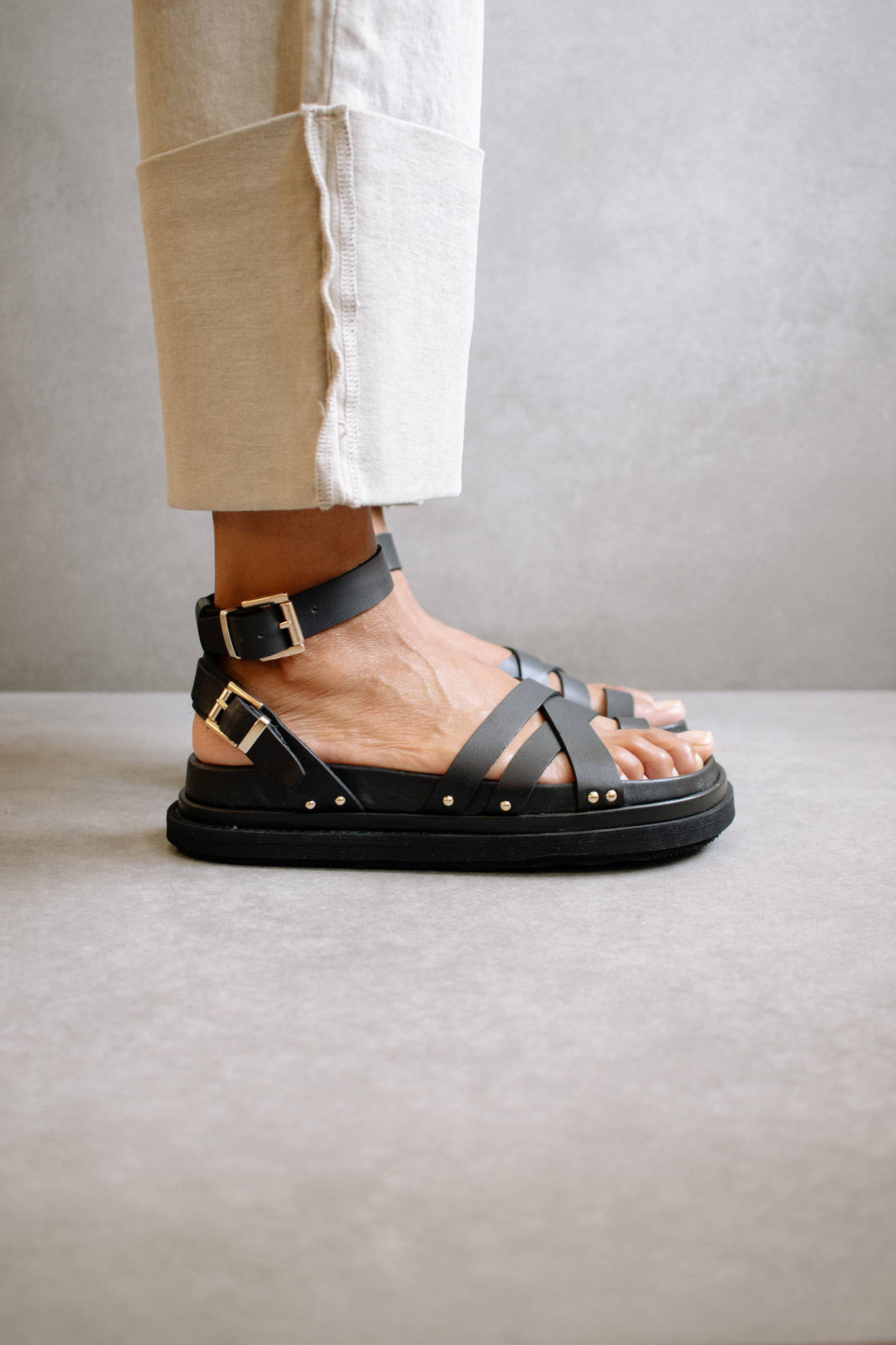 Anatomical soles are one of the staple elements of eco-friendly sandals by ALOHAS.
Aside from unbelievable comfort, this type of structure offers a shape shifting feature that makes walking around all day all the more protected. The combination of a toe ring with a double back buckle makes it a decorative piece, and yet the flat silhouette and open structure comes across as effortless.
This sandal silhouette is available in other colors: tan, white.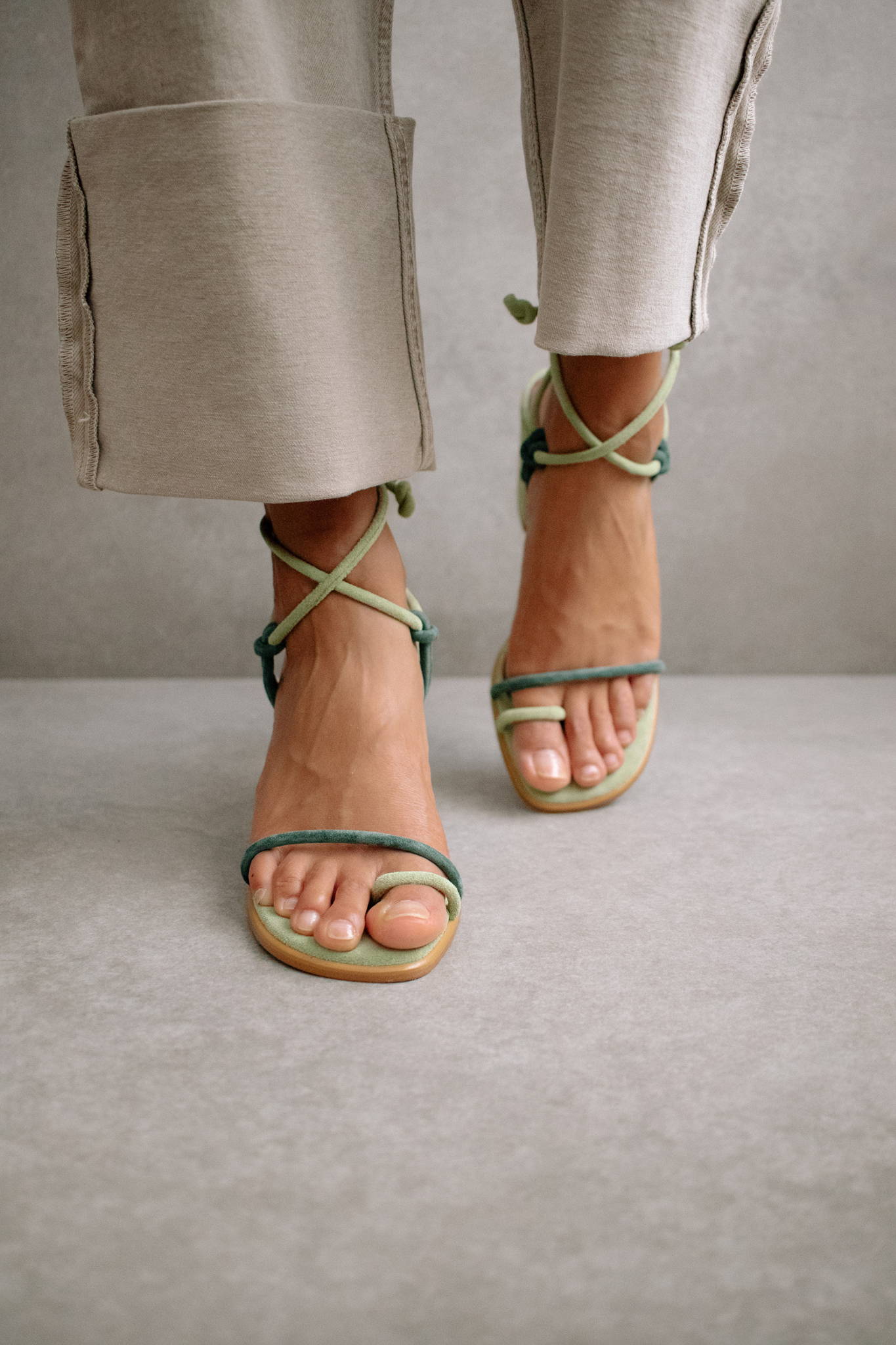 Not one you will forget easily.
Its mix of deep and light green tones give off nature lover vibes; we know you love green and everything it represents (hello sustainable lifestyle advocates). An all-strap sandal held by the toe for a playful touch. Tied around the ankle as you see fit; change it up every once in a while with this versatile, half-casual, half-dressy essential.
This sandal silhouette is available in other colors: ice, beige, magenta & orange, jasmine & navy.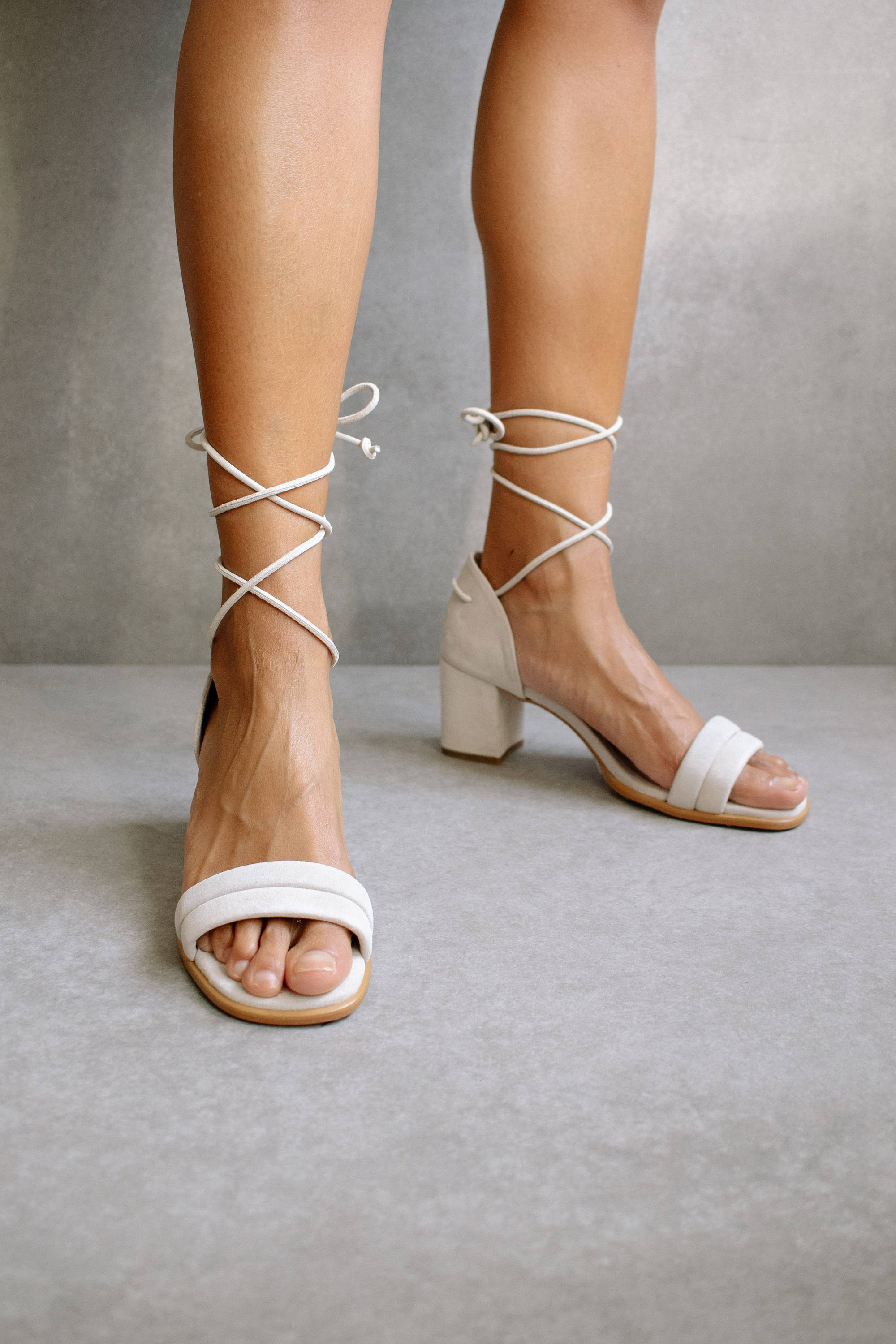 Picture an outdoor get together as the sun begins to set, or a late summer lunch in a new city on vacation.
Both are ideal occasions for this understated yet super elegant pair of ethical sandals. The block heel makes walking in heels easier and the criss cross straps that go up the ankle will keep the shoes in place for your afternoon stroll when the weather gets warm. We have seen brides wearing this particular shoe. Enough said.
This sandal silhouette is available in other colors: yellow, navy, black, orange.
Nothing screams summer like a super strappy, bright orange colored eco-sandal.
This option is proof that there is no need to compromise your values as a responsible shopper of sustainable fashion in order to look trendy, stylish and stand out from the crowd with your summer outfit. We are not the only ones who think so; this model has been a spring collection best seller from the get go and continues to attract dozens of shoppers every single season of the year (shoutout to our worldwide community of sustainable fashion lovers!).
This sandal silhouette is available in other colors: sand, navy, black.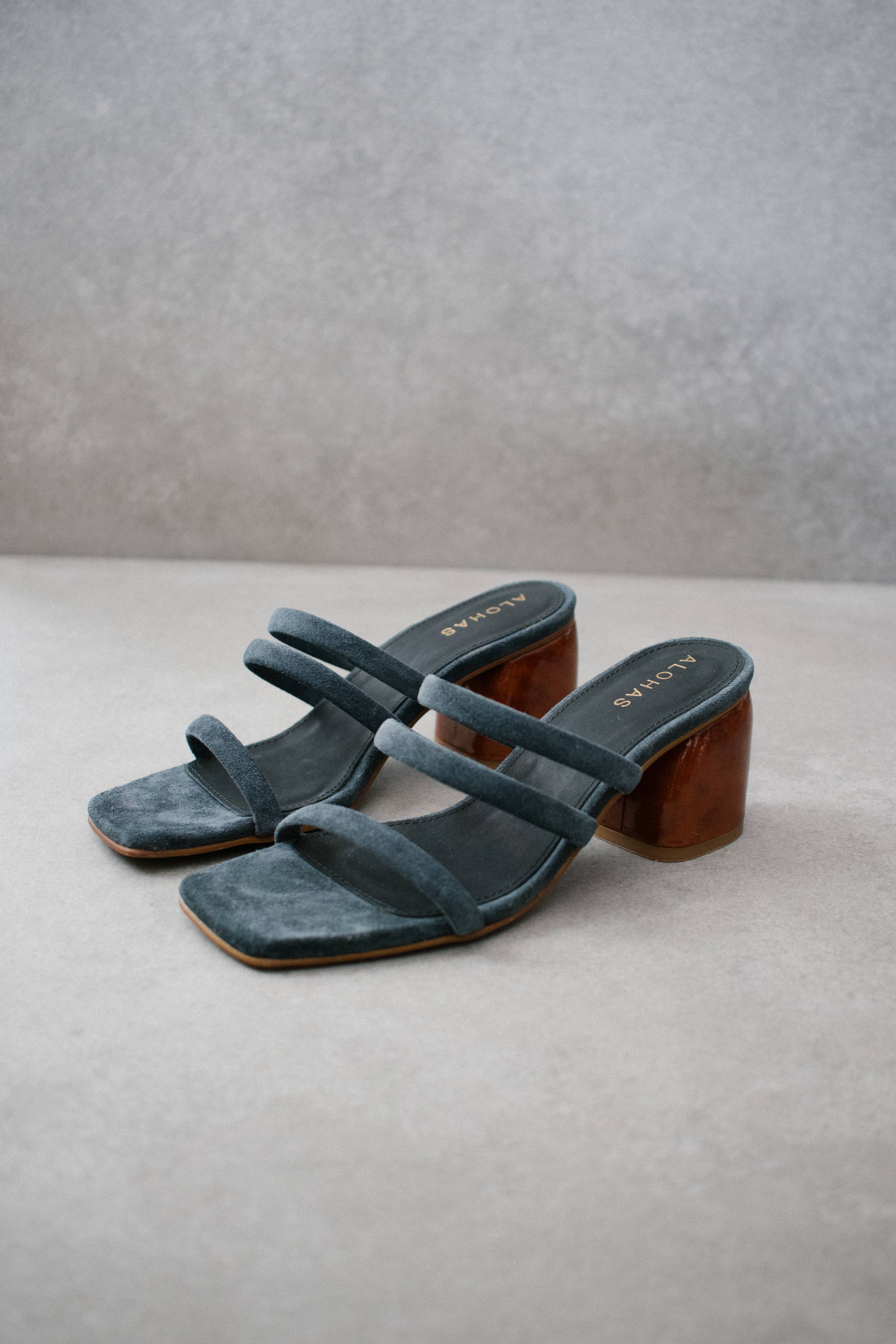 Pertaining to one of the first ever city collections that ALOHAS launched over a year ago now, this pair is perfect for a seamless day to night transition.
Three thin straps are the only decorative element this heeled suede sandal needs. Complete with a chunky, leather mid-heel that adds that special touch.
This sandal silhouette is available in other colors: brown, pink.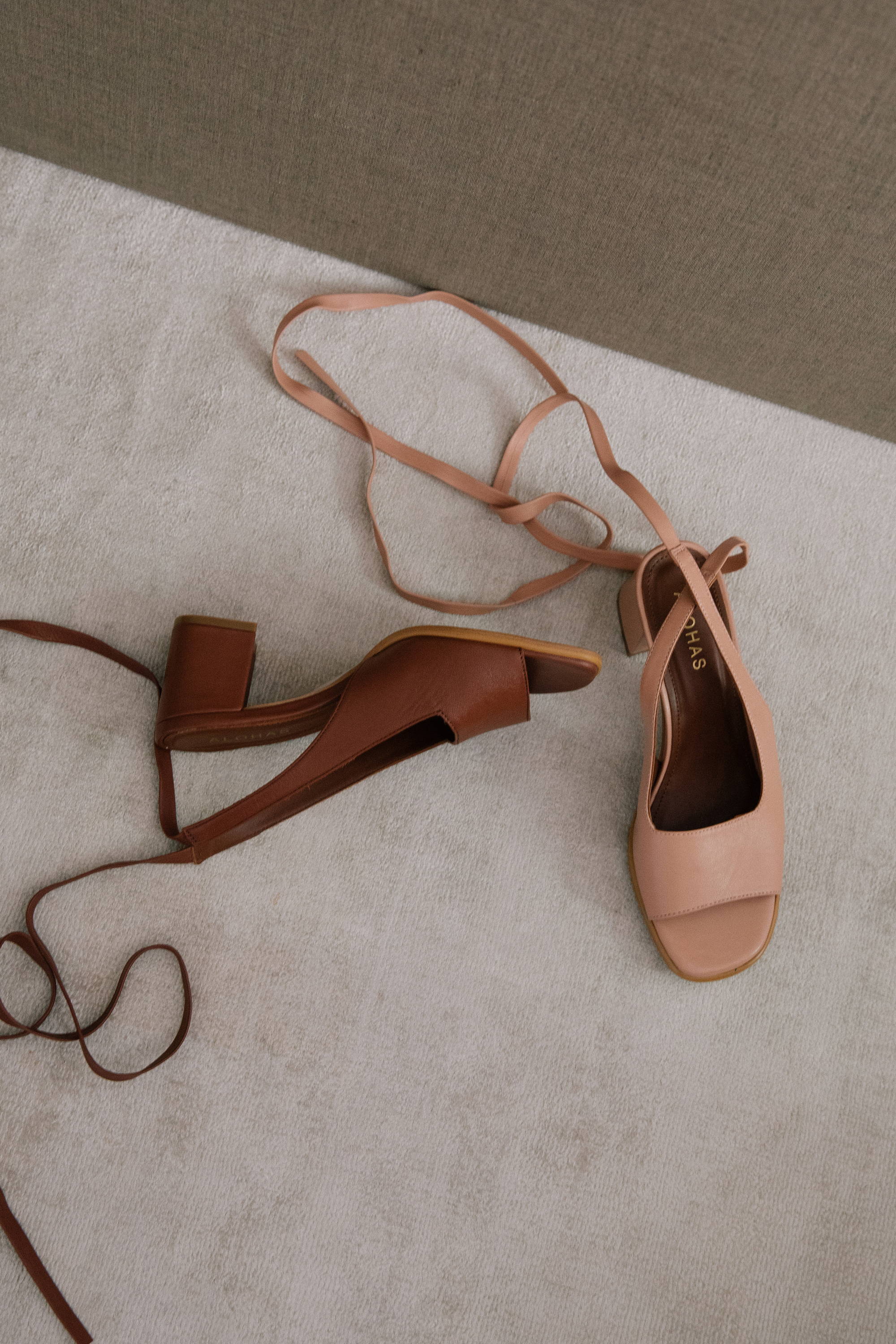 Certified sustainable leather makes this the best eco-friendly summer for material connoisseurs.
It is a playful style, compatible with anything from a midi sundress to a pair of flowy summer pants. Featuring an open toe and lace up strap. The block heel is 7 cm high and gives a touch of flirty vibes to this ballet inspired design.
This sandal silhouette is available in other colors: pearl, peach.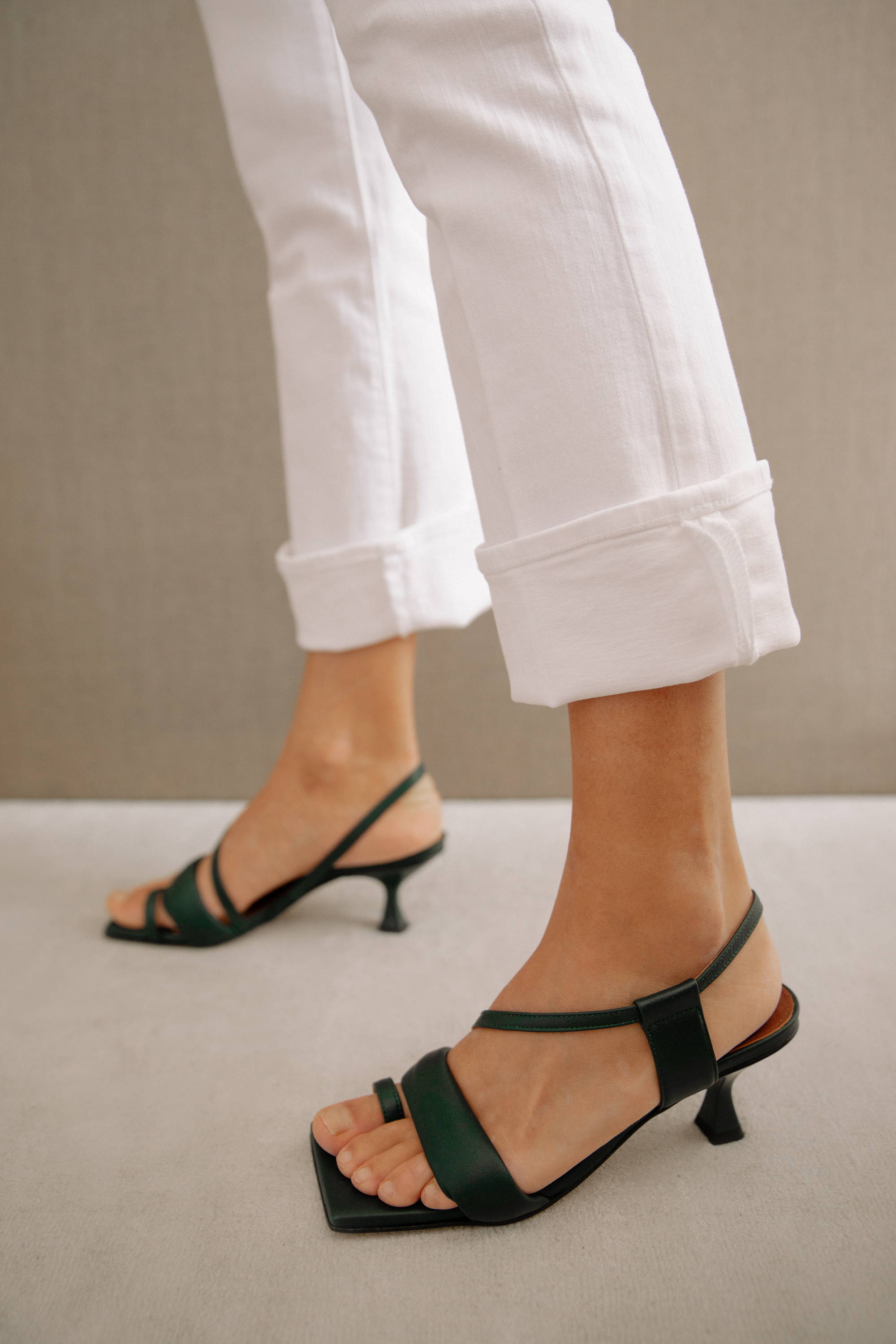 For the bold at heart, here is a sexy option better suited for nighttime outings.
Not your ordinary pair of ethical sandals; these featured a puffy leather (certified sustainable by the Working Leather Group) and an asymmetrical design featuring a toering. If you have yet to jump on the kitten heel bandwagon, this is a perfect chance. Plus, check out the square toe. Proof that more is more; two trends in one for the real fashion insiders who just cannot resist the latest in high end footwear fashion.
This sandal silhouette is available in other colors: camel, green.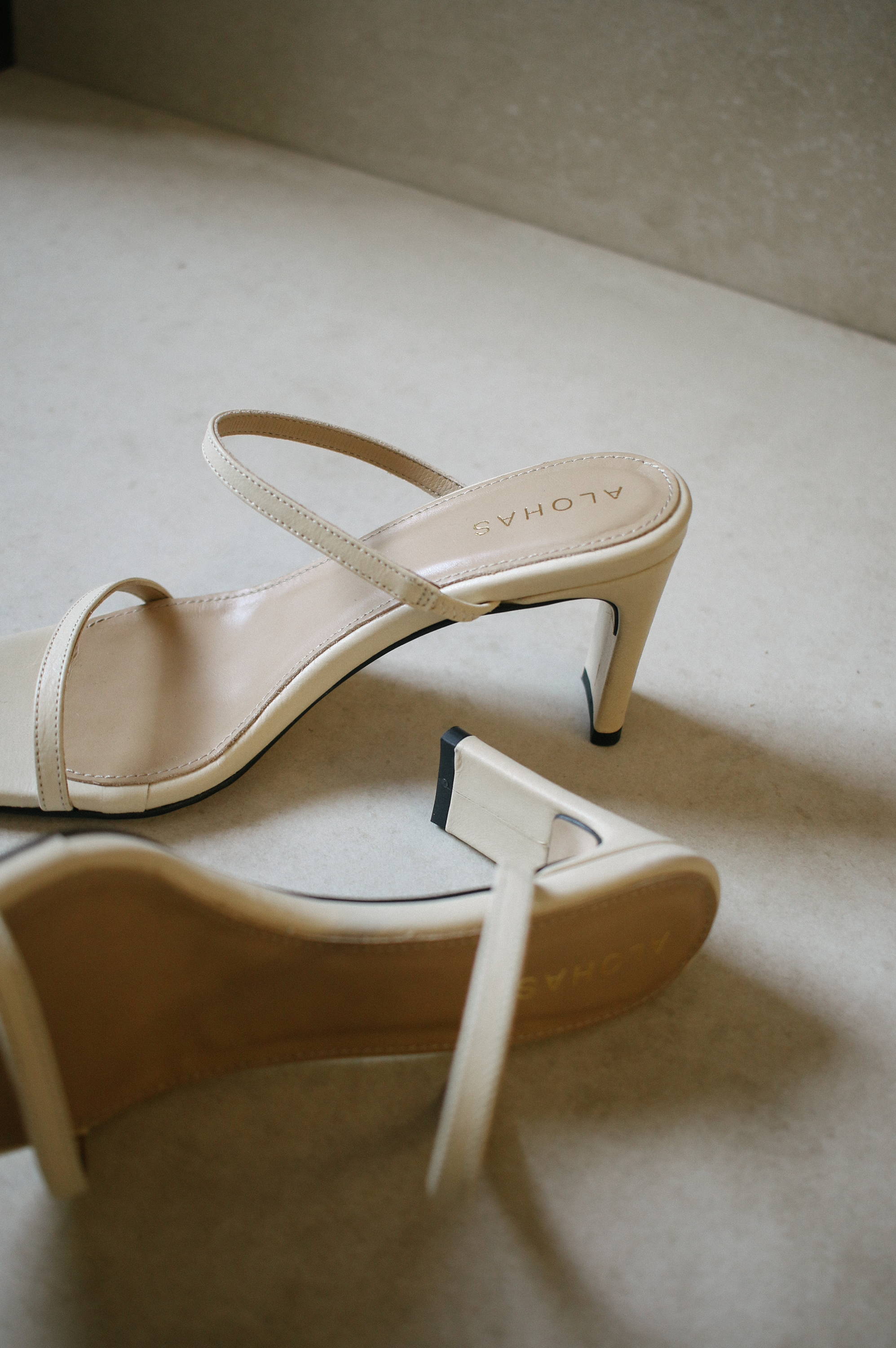 An undeniably sexy, barely there sandal with two thin straps.
This pair of ethical sandals is among the first models to launch at ALOHAS under its selection of fancier shoes for dress up occasions. Complete with a wide yet thin heel that is sure to elevate your strut so you will not go unnoticed walking down the city streets.
This sandal silhouette is available in other colors: check, black, red, floral print.
If you were thinking there were no good options out there when shopping for sustainable summer shoes, we hope to have proved you wrong. Now you have ten solid options for a wide array of summer activities, vacation destinations, and personal styles.
Time to enjoy the warmer days in (always sustainable) style!