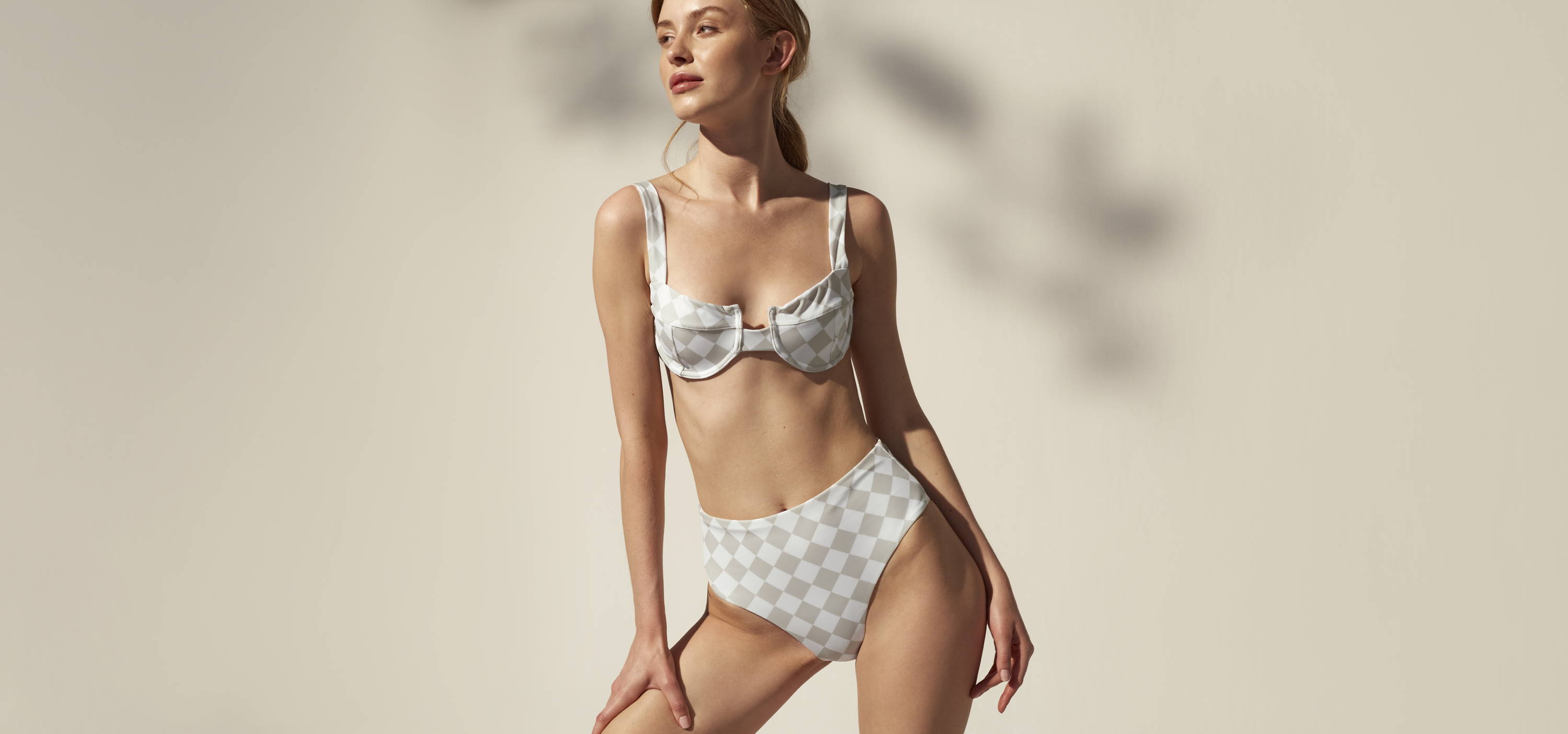 It has been so long since we were able to go on a proper beach vacation that we will take whatever we can get at this point: a morning at the local pool, a tanning session at a friend's place, or (for the lucky ones) an actual weekend getaway to the coast.
Either way, we are determined to spend a sustainable summer and are here to help you do the same. Starting with the basics, welcome to our ultimate guide to understanding, discovering and picking out eco-friendly swimwear.
It has become second nature to so many of us to check the ingredients in our food, drinks, beauty cosmetics, cleaning products… But what about our clothes?
Whether your priority is health reasons or you want to lead a more environmentally friendly lifestyle, taking a closer look at what your clothes are made of goes a long way in making smarter, more responsible purchases. That applies to fashion, and let us not forget swimsuits, the star of the show of every summer season.
This is where ALOHAS comes in with a seriously swoon worthy option: a line of quality swimwear comprising over 40 pieces made with ECONYL® regenerated nylon.
The process to create this material originates in the oceans, where nylon waste is collected in large quantities. Then these otherwise polluting fibers are transformed into new cloth that happens to be in perfect condition to make high quality recycled fashion.
It is an ideal alternative to creating new nylon from scratch: good for the oceans and good for your peace of mind. For the curious, you can find out every other detail you need to know about this sustainable fabric at the official ECONYL® website.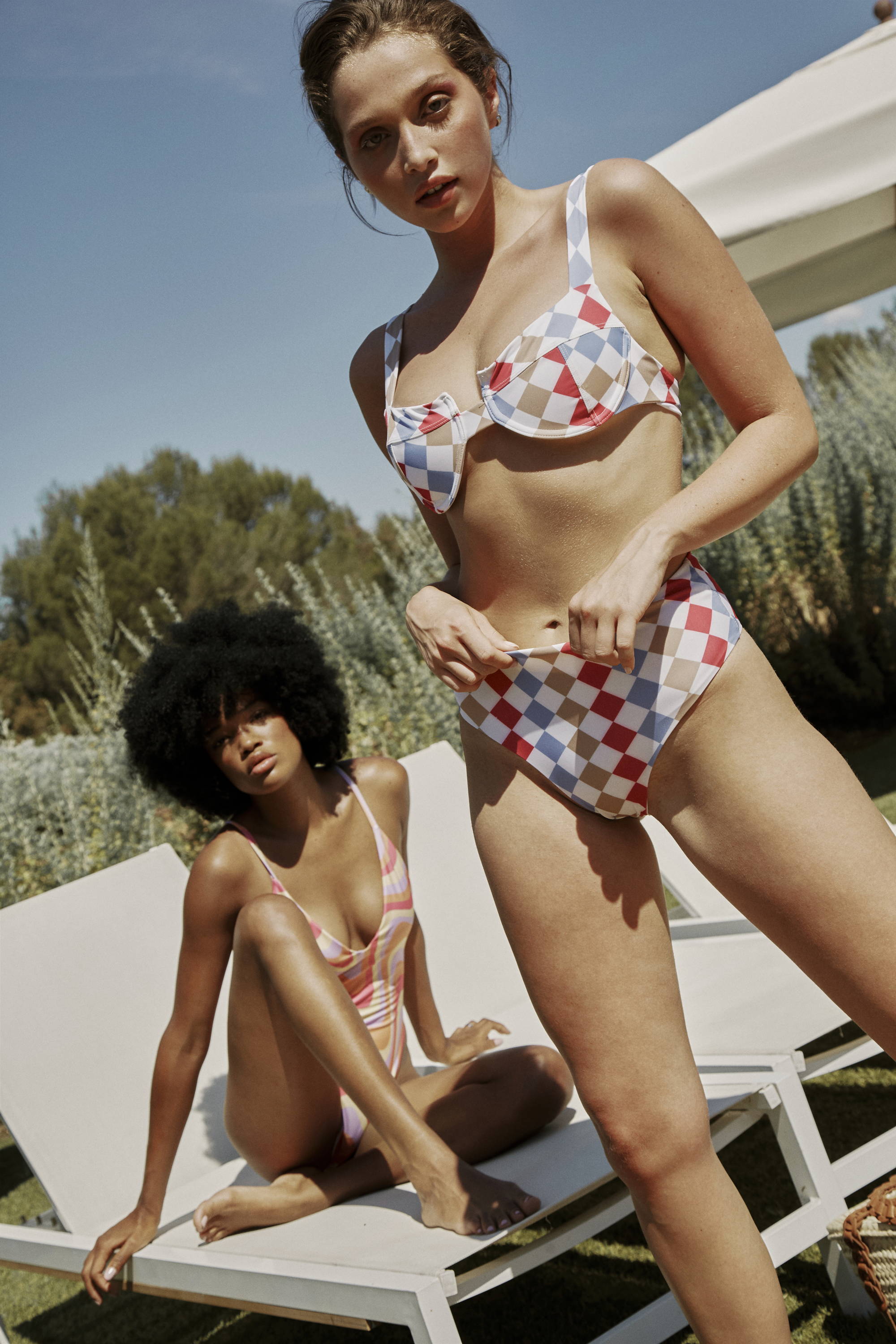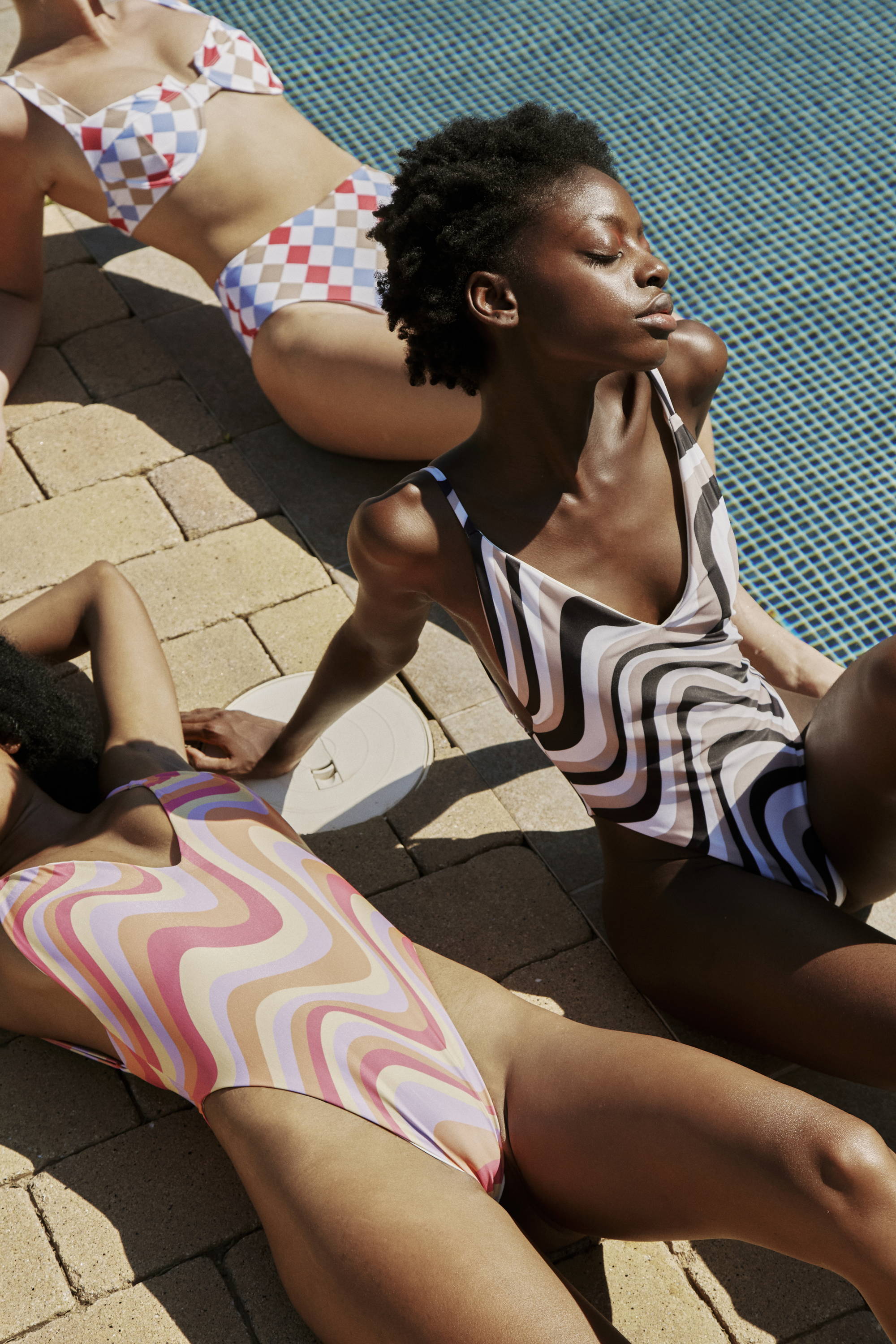 You have probably heard beauty gurus, wellness experts, medical dermatologists and major celebrities say this countless times: the number one tip to prevent skin damage is sun control.
But if you think sunblock is only for the summer, think again, because those rays of sun in the colder month are equally harmful. Another common misconception is that sunscreen is for the skin only, but your clothes can serve to protect yourself just as much and just as well. That is where swimwear designed with skincare in mind comes in.
All bikinis and one piece suits by ALOHAS are made with special SPF 50+ materials to help you care for your skin, which happens to be both the largest organ of your body and the most exposed.
Are you on team bikini or do you swear by the one-piece silhouette? Maybe both. Either way, our roundup includes several of both for you to pick your best fit. Beyond the two most popular swimsuit types, there is now a hybrid: the cutout trikini.
Adding to our concern with skincare protection, we should not forget to mention that an obvious advantage of a one-piece is that it provides more coverage and, when the brand offers SPF 50+ materials like ALOHAS does, that means extra self-care points for your trip to the beach.
Bikinis, on the other hand, allow for more fashion play if you take the mix and match approach.
The bottom line: there is something for everything in the growing selection of sustainable swimwear out there, depending on your needs and wants. Your choice!
What else do I wear to the beach?
Of course there is a lot more to beachwear than the best of european swimsuit fashion.
The good news is that you can get everything you need for a stylish getaway to any sunny location right at ALOHAS. The brand makes signature Mediterranean inspired sandals, and has a wide array of ready to wear to choose from. To fully complete your look and tick everything off your packing list, check out their recently launched capsule collection of luxury handbags.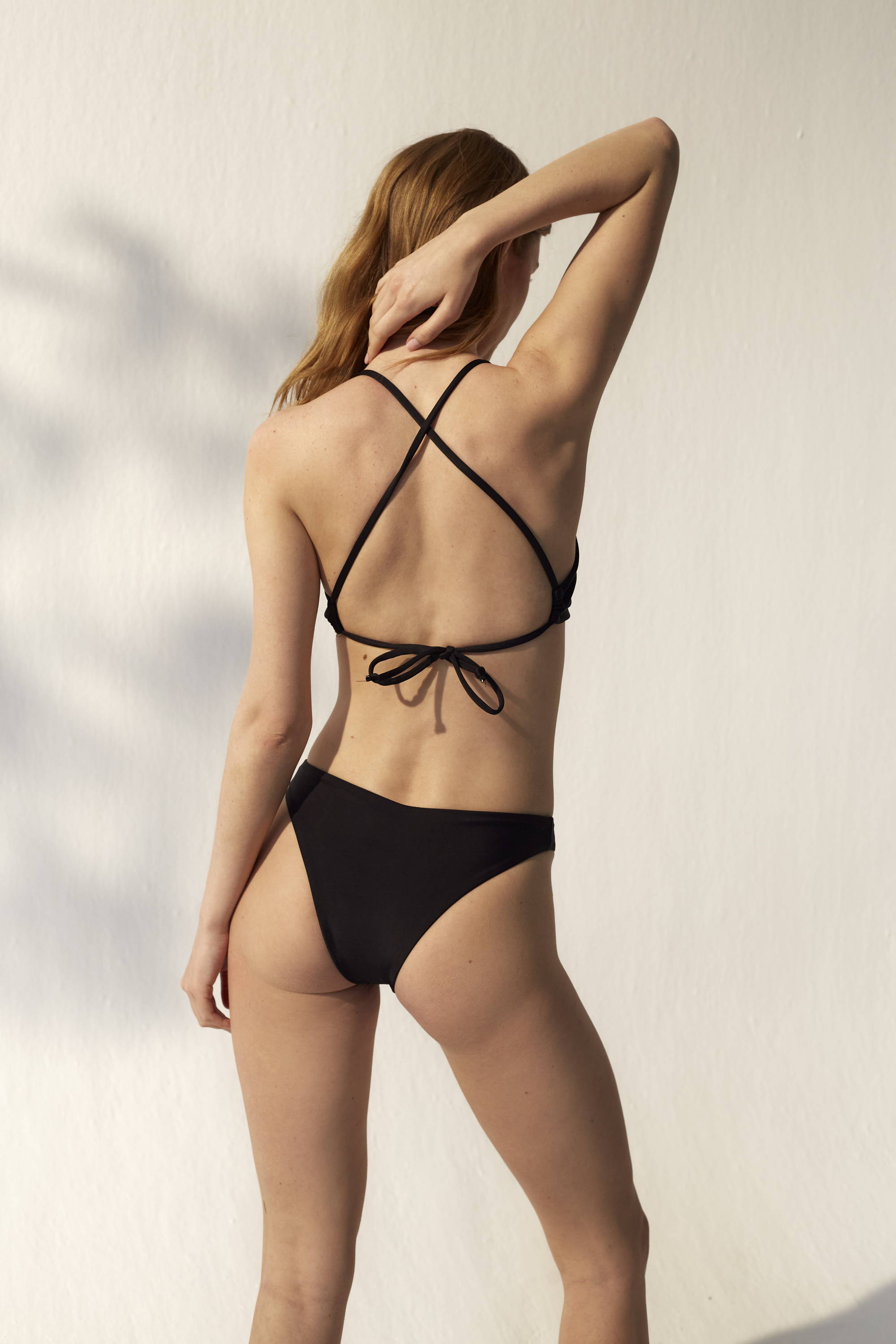 Minimalist swimwear is all the rage every season.
You can get use of this essential bikini bottom not just this year, but the following, the next, the one after that, and so on. Whether you prefer to wear this piece as a high rise bottom or not, the piece is versatile enough to cater to your needs.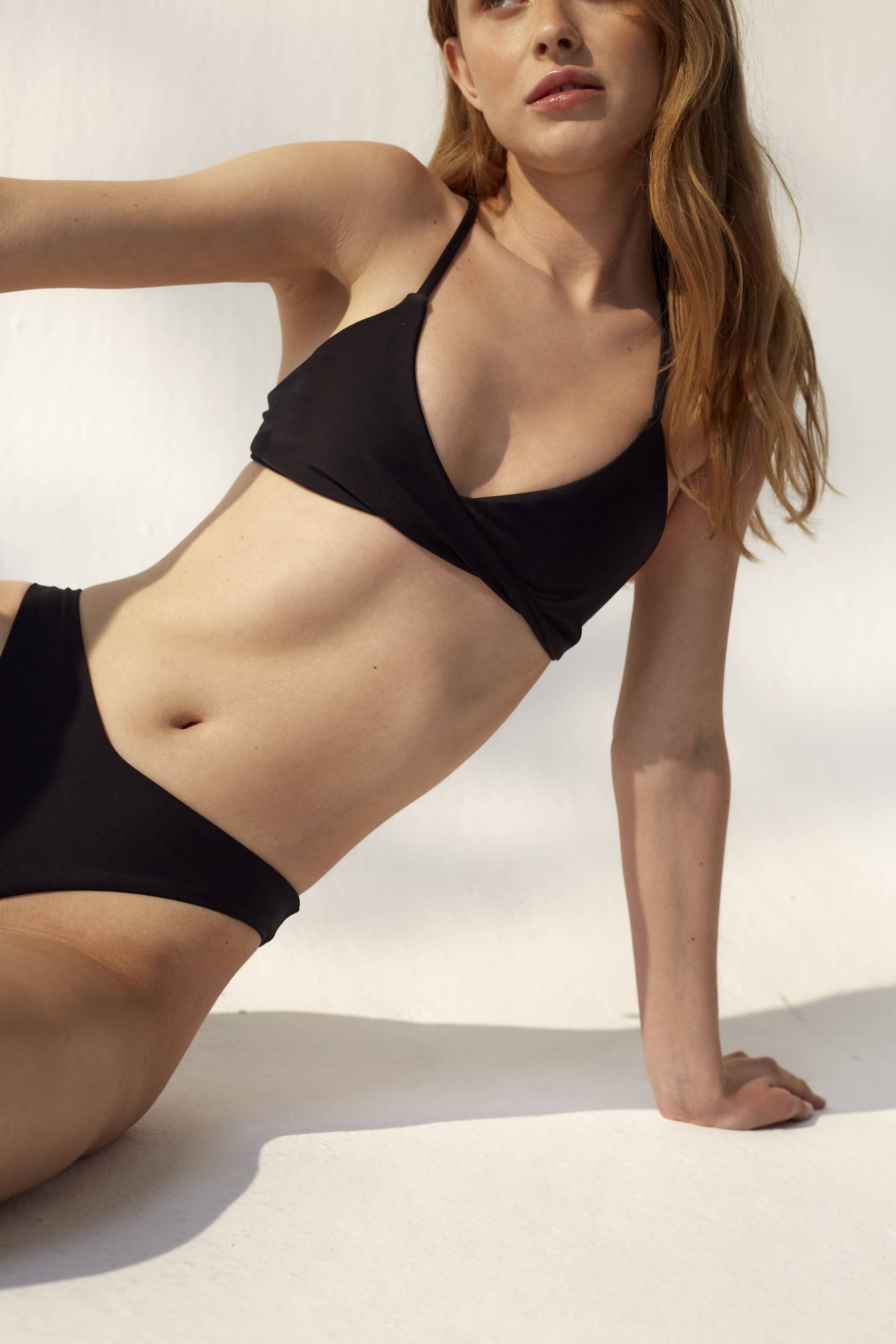 Environmentally friendly bikini looks are in.
This triangle bikini top is the perfect way to keep your beach look as sustainable as possible. Its crossed back gives off that sporty vibe and its minimalist silhouette will guarantee your new purchase can stand the test of time and any change in style.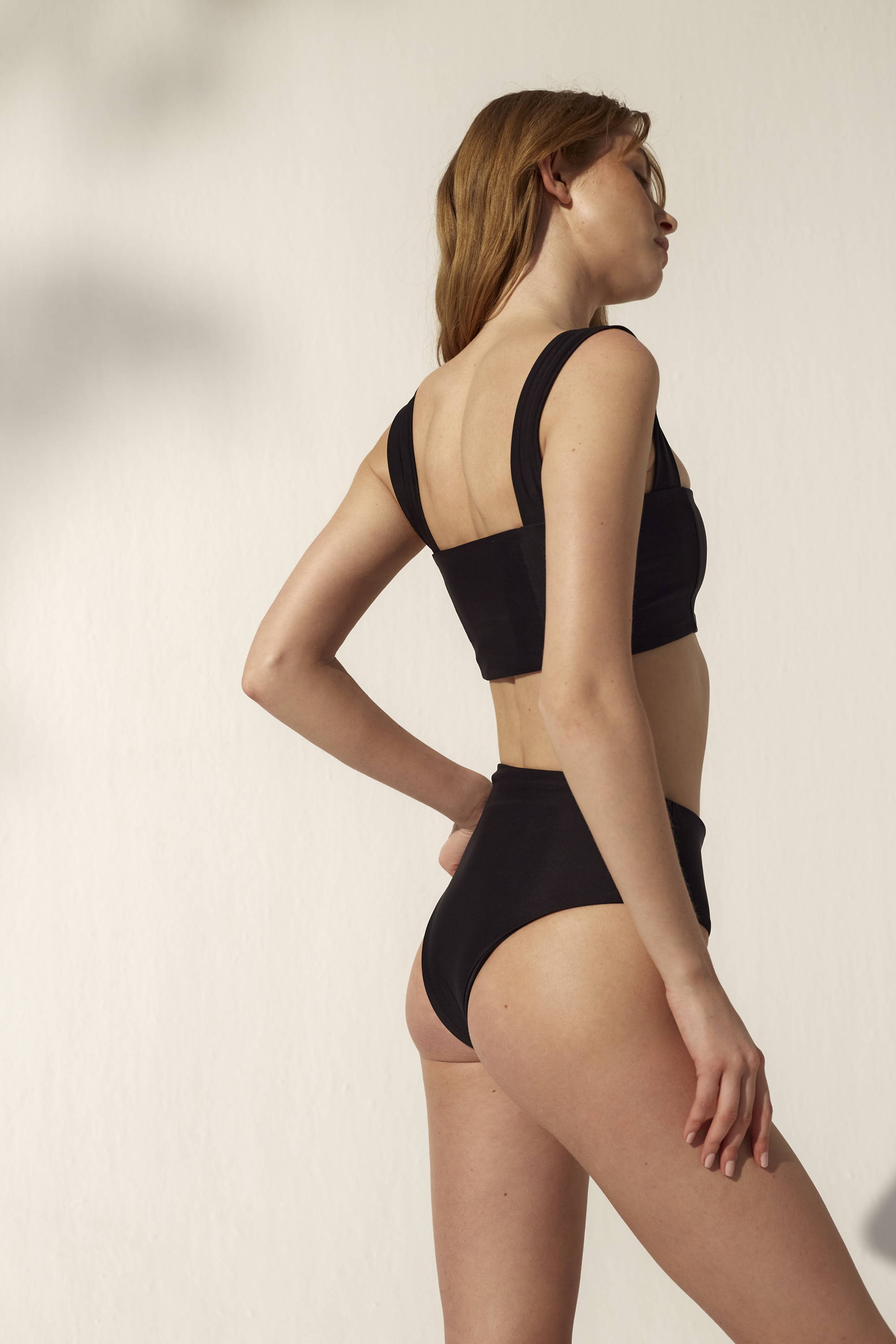 If you are more of a covered up beach bum, this bikini bottom might be exactly what you are looking for.
High waisted and classic, it offers comfort while keeping your sun-proof look as elegant as can be. As a basic piece in your summer wardrobe, you can pair this with fun and bold patterned bikini tops or go for a monochrome look that will never go out of style.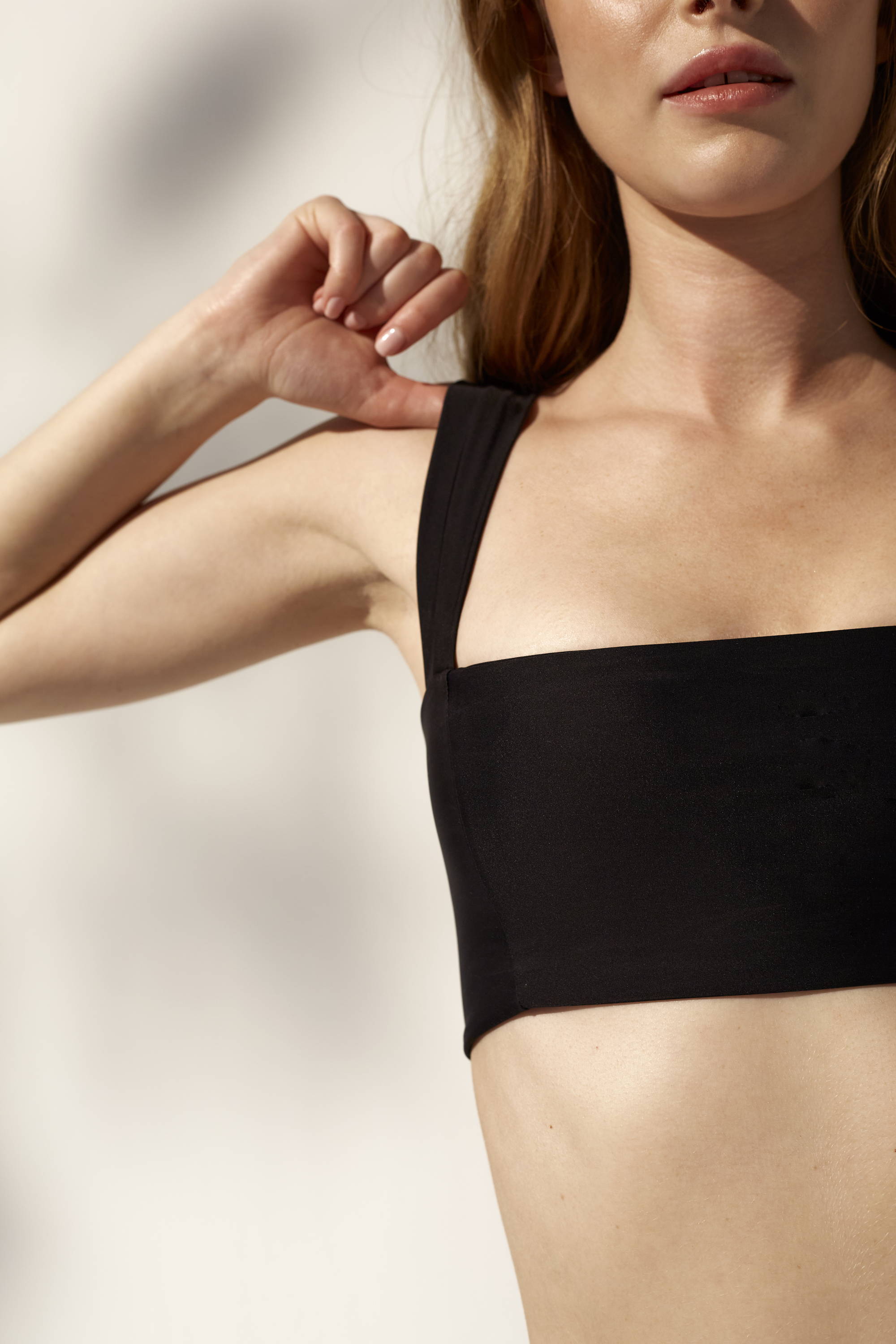 Thicker straps and a straight cut make this bikini top fit for any occasion involving sun and/or water.
It offers more coverage than traditional triangle bikinis. Our style tip is to pair this with high waisted bottoms to get a look that is slightly reminiscent of the 50s decade. The straps are adjustable in the sense that you can arrange them at any distance from the shoulders than you prefer.
A simple cut, easy to love one-piece.
With a V-neck cut and high rise silhouette, this option is among the most sexy and effortless in our roundup. Have you seen that open back? Compatible with the easiest beach outfit of all times: put on your one-piece, throw on a pair of shorts or a trendy sarong, and you are good to go.
For those afraid that their tan is not mature enough to wear ivory to the beach: forget the rules. This eco-friendly swimsuit will make you shine wherever you go.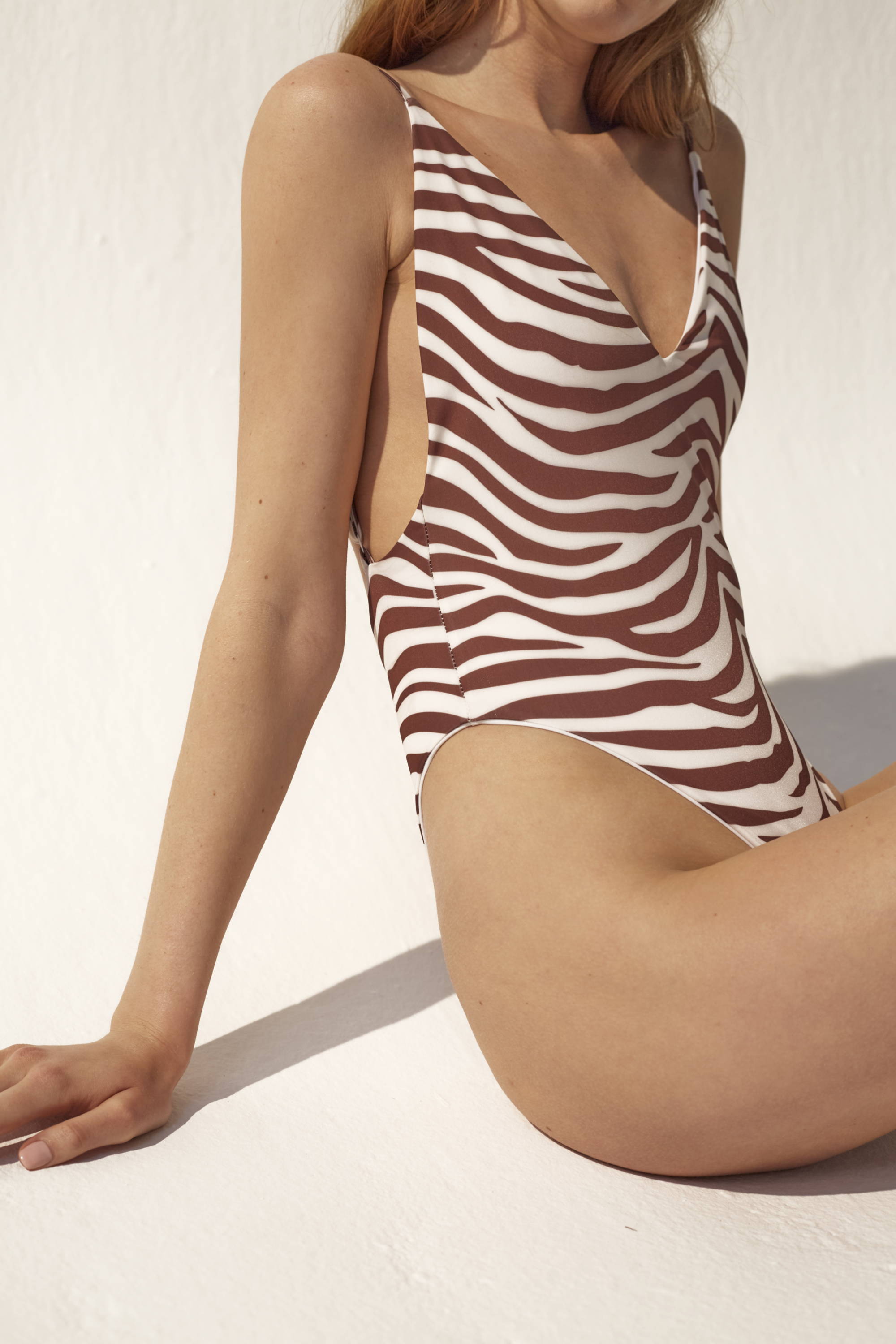 Looking for something to match your bold spirit and eye-catching fashion style?
Nowhere better than the beach to make heads turn. This animal print one-piece not only follows one of the trendiest patterns of the season, it also boasts a beautiful combination of ivory and nutmeg that favors any and all skin tones.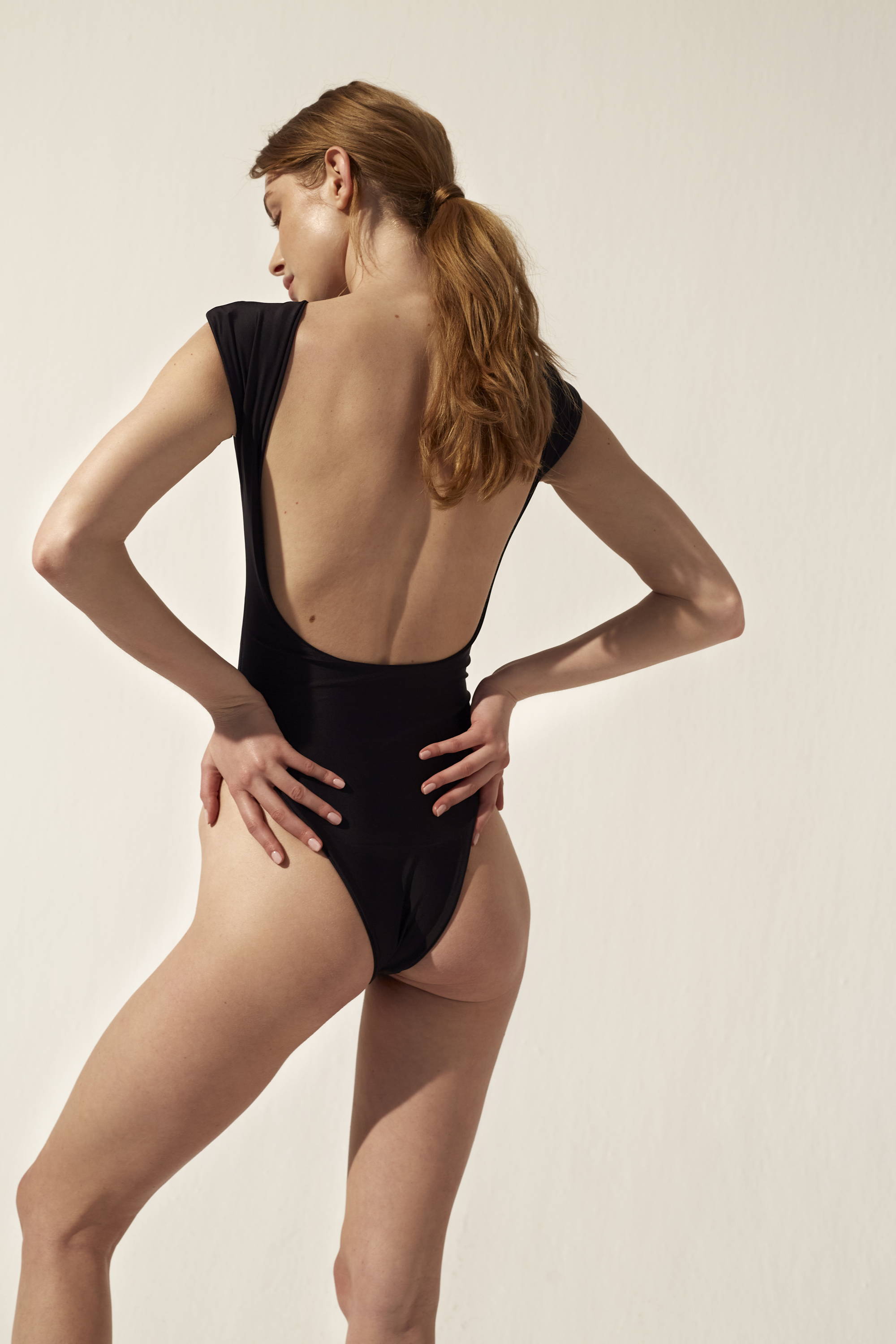 A gorgeous retro option if we ever did find one.
Merging the surfer neckline with a vintage looking shoulder silhouette, this one is for our ladies who lunch types with a side of sexy bombshell thanks to its open back and high waist shape. Combined with the right pair of pants, it makes for a perfect beach day to summer night transition. They won't even know you are wearing a swimsuit!
Also available in more colors: ivory.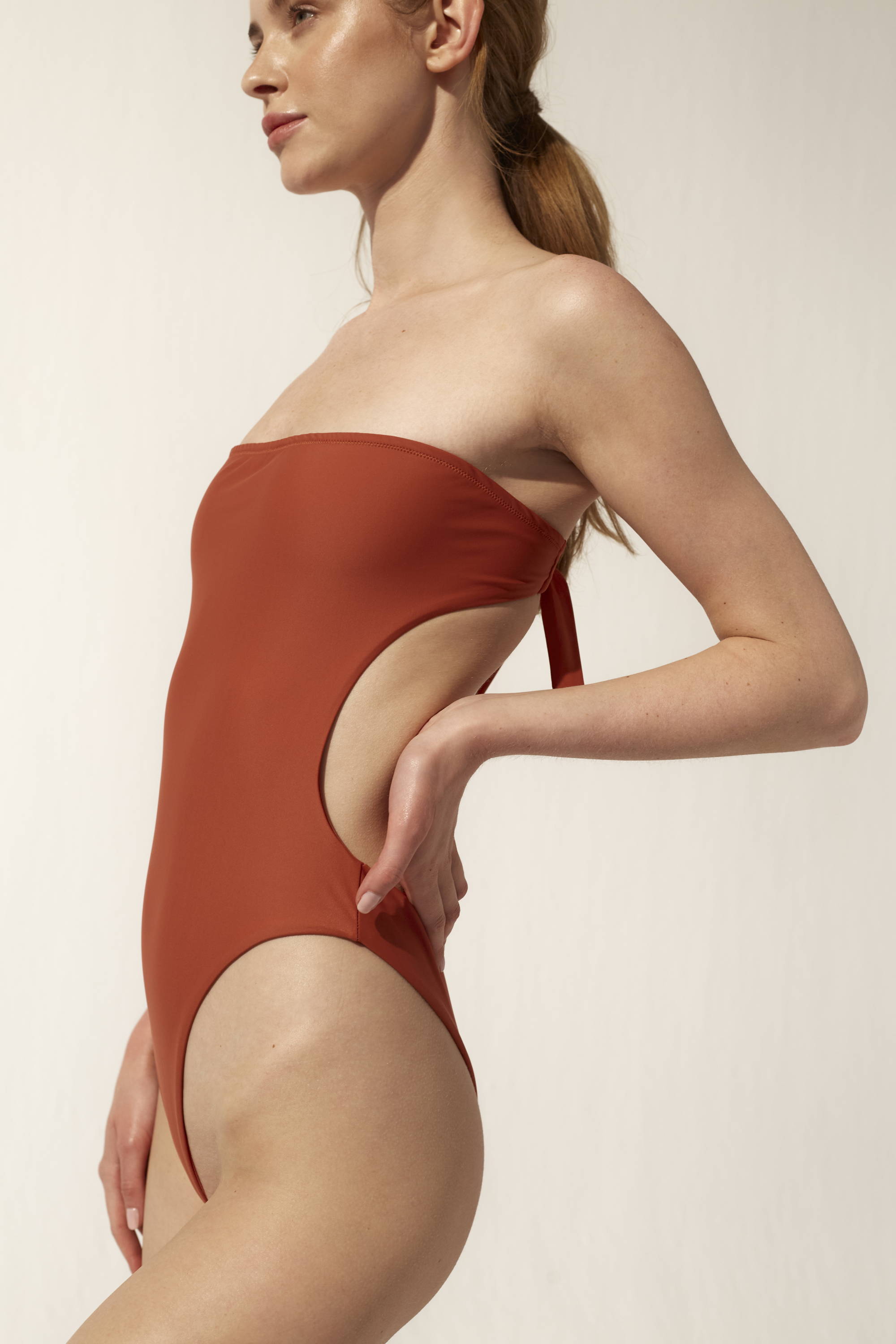 When you are feeling the heat, inside and out, show it.
How? With a red one-piece swimsuit, the hottest and most iconic swimwear option (we're looking at you, Baywatch). Reinvented with a toned down rusty red tone, this one features a strapless silhouette tied at the back. In fact, it looks like a bikini from the back. This cut out trend adaptation is the perfect balance for those that simply cannot decide between an eco-friendly bikini or one-piece. Either way, make is sustainable.
Now that you have a better sense of all the options out there in terms of sustainable swimsuit fashion, we hope the oftentimes overwhelming task of selecting the right bikini or one-piece for your style preferences and beachwear needs is all the more enjoyable.
Whether you go for a timeless, neutral look or a more daring option, we know you will look fantastic.
Even more importantly, you can do it without harming the planet (read: no cheap fast fashion for me, thanks). Happy summer getaway!